MMBA Staff:
Get to know our the Board of Directors, the MMBA President and the Staff.
Top 10 Reasons to Join
Why you should join the MMBA?
For effective, efficient marketing, you've come to the right place! From golf sponsorships to charity projects, the MMBA offers excellent opportunities to promote your company, develop contacts, and generate sales.
Member Benefits:
See what the MMBA can offer you. Discover networking opportunities at membership meetings, special events, committee meetings, education sessions and even of the golf course. Spend time with people who share your interest in the industry.
MEMBERSHIP IS YOUR KEY TO THE FUTURE!
When you join the MMBA, you also become a member in your State Association (BAM) and in the National Association of Home Builders (NAHB). There's strength in numbers and with over 140,000 members nationwide, membership provides you with many discounts that can help keep your costs down and provide the power to have your voice heard in the Capitol. Thanks to the size and strength of our federation, BAM & NAHB's advocacy team has been able to provide our members with billions of dollars in either reduced costs or increased revenues.
---
BAM Benefits:
Increase your bottom line!
Click to see what we have in store for you, Member Friend!
1. SAVE MONEY! Receive discounts on Fuel, Office Supplies, Wireless Service and More!
2. MAKE MONEY! Make Money with the Member Rebate Program.
No Receipts Needed!
Who are the participating Manufactures? ←click to find out.
How do I use the Rebate Program? click here for a link to tutorial
Steps to receive your Rebate Check

New Customized EXCEL Template Your Members Asked, We Listened...We have heard your members requests and claiming has been revamped this quarter. There is a redesigned paper claim form and a new and improved online claim form. The option to claim using a customized EXCEL template has also been added. The user selects the manufacturers they are claiming for and an EXCEL template is generated for your members with only those selected products.
EXCEL Claim Form Directions

EXCEL Claim Form Video
3. GET COVERED! With High Quality, Discounted Insurance from The Builders Group and FourStar.
We offer a variety of insurance related programs and discounts to our members. There is strength in numbers, and our membership helps make sure you are getting the most attractive insurance products at the best rates.
---
NAHB also has perks for you:
Discounts and private offers exclusively for NAHB members provide an easy way to reduce business expenses, maximize profits and increase efficiency. Through agreements with leading national companies, NAHB offers exclusive discounts on a variety of products and services that can benefit your business, employees and family. There are more than a dozen participating companies.
Check out your NAHB member benefits at nahb.org/ma
HOME SHOW:
April 1-3, 2016
The MMBA represents several members, working in all facets of the building industry from General Contractors, Remodelers and Developers, to Sales and Marketing Experts, Architects, Excavators, Plumbers, Electricians and Financial Institutions. In short, we bring together all the players in this dynamic and ever changing industry to ensure that all citizens have access to the housing of their choice and the opportunity to realize the American dream of homeownership.
Exhibits available to Members & Non-Members.
---
SPRING: April 29-May 1
FALL: September 9-11
The Lakes Area Home Tour is an annual open-house tour throughout the Brainerd Lakes Area, held in the spring and fall hosted by the Mid-Minnesota Builders Association (MMBA).
The Free event allows the public to tour the beautiful homes and learn more about the latest products and technology available in new home construction. The Self-Guided Tour allows for you to visit any of the homes in any order.
---
MMBA Scholarships:
MMBA Members Only Open to MMBA Members, Their Employees and Recent High School Graduate Children of an MMBA Member.
NEW Building Trade Scholarship Available to Members & Non-Members
The MMBA is pleased to announce they will be giving out an additional $500 Scholarship to a Student going into the Building Industry
This scholarship is sponsored by The Builders Group.
Parents do not need to be a Member of the MMBA
Contractor License Info
Clink on link and find your Contractor's License Information.
---
Home Builder Purchasing Program
17068 Commercial Park Road • Brainerd, MN 56401
Office #: 218-829-4982
click on photo for monthly calendar

The achievements of an organization are the results of the combined effort of each individual. -- Vince Lombardi
from the Mid-Minnesota Builder's Association
Christmas Classic
Holiday Party
The Mid-Minnesota Builders Association Cordially invites you to join us:
Friday~December 4, 2015
6:00-10:00 pm
For our Christmas Classic Holiday Party and Awards Celebration
19624 County Road 3
Brainerd, Minnesota 56401
Entertainment:
River Rats Dueling Pianos
Jim Steinworth & Cal Spooner
General Seating:
$35 per person before November 20, 2015
$40 per person after November 20, 2015
No Refunds after November 20, 2015
Diamond Sponsorship:
Receive PRIME Seating for a group or individual, while space is available.
Sponsorship for a Group of (10) $850
Individual Sponsorship $85
Dinner Tickets for your party included with sponsorship.
Social Hour:
6:00-7:00 pm
Entertainment:
7:45-9:45 pm
Wine Raffle:
9:45-10:00 pm
Door Prize Donations Are Always Welcome.
Lodging Special:
$65 Single, $75 Double + tax per night.
Contact Reservations at The Woods, ask for the MMBA Holiday Party Rate 218-829-7507.
Relax and Enjoy the Season,
Colleen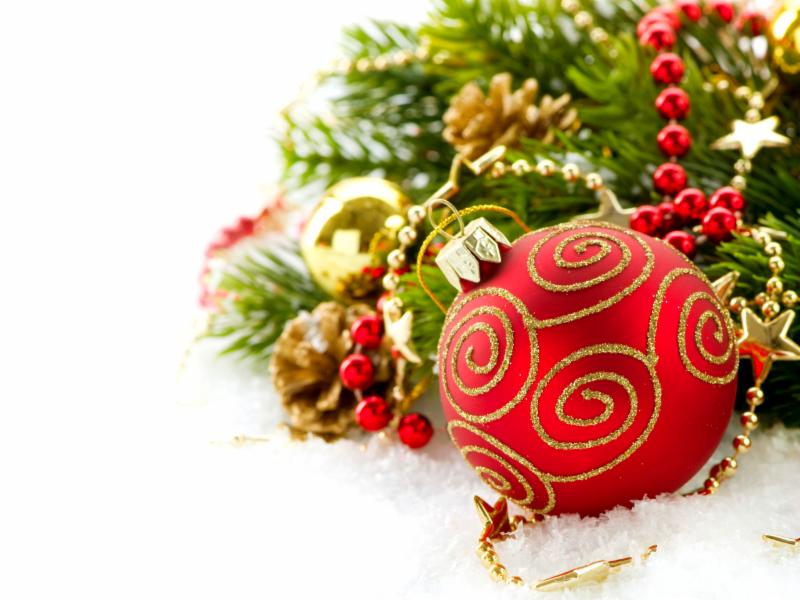 Colleen M. Faacks
Mid-Minnesota Builders Association
Jim Steinworth:
After years of Rock-n-roll bands, Jim began doing the 'Dueling Piano' act in 1990. He has helped open and performed at clubs around the country. He
has also 'dueled' in Minor League ballparks, NHL hockey games, and amusement parks.
Jim started playing at age four on the piano in his dad's after hours basement bar and began lessons at Hamline University under concert pianist James Bonn at age five. Classically trained, he continued later with music theory, piano tuning, voice training, and improv comedy. Jim has perfect pitch, plays by e
ar, and knows way too many songs.
Cal Spooner:
One of the original River Rats, Cal worked many
years in Rock-N-Roll show bands playing guitar, bass, and keyboards. Cal has performed in dueling clubs across the country. He is schooled in
comedy, music theory, and is a registered piano
technician.
With his bro
ad musical experience and comedic timing, Cal brings lots of fun to the
show.
Check out the River Rats
Holiday Party Sponsorship:
Your Company will be promoted and recognized on the MMBA website, in the Newsletter and at the Holiday Party.
Cost: $100
(
sponsors do not need to be present).
Wine Wall Raffle:
$10 Wine Wall Tickets will be sold at the Holiday Party.
(4) Winning Tickets will be drawn ~ The (4) winners will divide the total amount of bottles of wine collected.
Wine Donations:
Wine Donations will be accepted before and at the Holiday Party.
Bottles may be dropped off at the MMBA office OR Colleen would be more than happy to stop out & pay you a visit at work.
All who donate a bottle of wine will be put into a drawing for $50.
Mid-Minnesota Builders Association | Mission Statement
The Mid-Minnesota Builders Association (MMBA) of Crow Wing, Wadena & lower Cass Counties, fundamental purpose is to foster a healthy business environment for the home building industry, and to engage in activities that strengthen competitiveness, professionalism, and the public's confidence in the industry. The MMBA represents over 220 members involved in and supporting all phases of the home building industry.
Homeownership is the foundation of strong families and healthy communities, and Mid-Minnesota Builders Association (MMBA) believes lawmakers should be doing everything they can to encourage homeownership, not making it harder. That's why we've joined "Minnesota Homes Matter".
Minnesota Homes Matter is a proactive, educational campaign supported by a broad coalition of homeowners, builders, bankers, local business groups and REALTORS® across Minnesota. The mission is to take the message to our lawmakers, to protect homeowners, their property rights and their tax benefits such as the Mortgage Interest Deduction. Lawmakers need to understand the importance of the housing market on our economy.omes Matter".

---
Below is the DLI message sent to Minnesota's Building Officials regarding the Court of Appeals decision.

Minnesota Building Officials

Recent Minnesota Court of Appeals decision
The Minnesota Court of Appeals issued an opinion on Oct. 13, 2015, that the Minnesota Energy Code is valid and continues to be in full force and effect for construction in Minnesota.

The court's opinion also stated the adopted Minnesota Residential Code rule that requires the installation of automatic sprinkler systems is invalid for the construction of all new:
o two-family dwellings; and
o one-family dwellings over 4,500 square feet.

Based on this court decision, municipalities that administer and enforce the Minnesota State Building Code may not enforce
Minnesota Rules Part 1309.0313, Section R313.2.
• View the Court of Appeals decision here

Scott McLellan
Director/State Building Official
Construction Codes and Licensing Division
Minnesota Department of Labor and Industry

New Building Codes Plus Building Contractor & Remodeler License Application Information
The
CCLD Review
is a publication of the Minnesota Department of Labor and Industry. Its purpose is to inform construction and code professionals about the purpose, plans and progress of the Construction Codes and Licensing Division. It is sent to those with an interest in the construction, design, inspection and related fields in Minnesota.
Construction Industry Conference slated for Feb. 25, 2016

CCLD Fall Seminars are underway throughout Minnesota

Fire Code updates are moving forward

New Minnesota Plumbing Code takes effect Jan. 23, 2016

Continuing education required for plumbing license renewal

Residential building contractor fined $30,250

Brainerd now a state electrical inspection area

New edition of UL White Book available for download
Construction Codes & Licensing Division
Contractor Insurance Policy Requirements Update.
Minnesota Statues click here
Statutes are laws that apply to all citizens and cover a variety of topics, including the following: the legislature, the executive branch, state departments, the judiciary and courts, tax policy, public safety and police authority, towns, cities, counties, commerce and trade, private property and private rights, civil injuries and remedies, and crimes against people and property and the penalties associated with them.
National Purchasing Partners serves more than 100,000 member organizations, and is one of the largest group purchasing organizations in the nation.
NPP negotiates discounted rates on many products and services, and passes those significant savings to our members. Companies include:
Verizon Wireless

Fastenal

Expedia

Staple Advantage

YRC Freight
NPP is owned by Virginia Mason Medical Center, a non-profit healthcare facility recently named the nation's top hospital of the decade.
NPP membership is FREE. To learn more about some of the benefits you will receive visit the NPP Portal
To get started:
Go to the NPP Portal and click Join Now

Select Construction from the dropdown menu and complete the registration form. You will receive a username, password and member ID from NPP

Return to the NPP Portal and login with your assigned username, password and member ID

Select Verizon Wireless under Vendor Discounts section and complete the form. Contact NPP - Construction Member Support at 800-810-3909 Verizon Eligibility Requirements: Each member must be a construction, heavy highway or remodeling company, or trade craftsman (e.g.: electrician or plumber whose primary trade is within the construction industry).
---